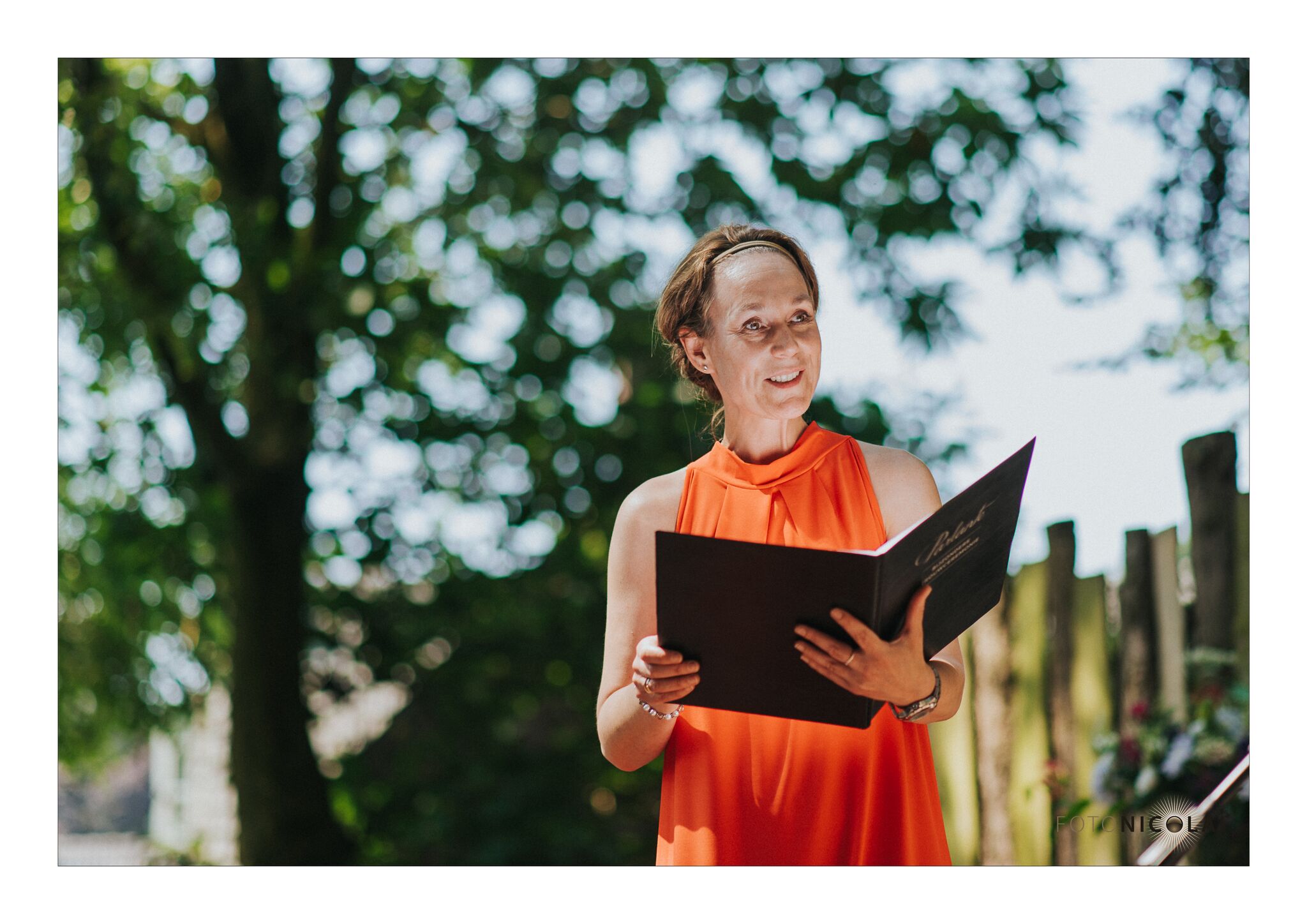 WAT HEEFT ZE ERVAN GEBROUWEN? Dat lees ik in hun vragende ogen wanneer ik dan na onze gesprekken eindelijk voor hun sta. En dan komt dat verhaal. Heb ik geprobeerd woorden te zoeken, voor iets wat vaak niet eens echt in woorden te vangen is.
Dat moment waarop ik iedereen mee terug mag nemen in die herinnering en beleving van hun story. Op zoek naar dat kleine detail wat stiekem enorm treffend is op hun hele relatie. Die vergroot ik dan uit. Wordt soms de rode draad door hun hele verhaal en het grappige is, dat dat kleine detail dan zo herkenbaar is voor iedereen.
Op deze foto vertel ik het verhaal van Margo en Joost; waarbij de titel was: "met een randje". Ik liet de titel in een karaf graveren, omdat ik ten eerste hoop dat het water of de wijn nog vaak over de rand mag gutsen, maar ze gaven me zelf ongemerkt deze titel omdat alles bij hen met en liefst over het randje gaat. Grove grappen tot ver over de rand, feest vieren en eindigen veel te ver over de rand, levensmomenten met soms een verdrietig en rauw randje en een liefde met een gouden, parelmoeren of nog mooiere rand.
————
Lieve Margo, lieve Joost; het was me een waar genoegen. Ik vond het heerlijk jullie te leren kennen en ik ben fan van jullie randjes. Ik dacht, bij een stel waar de gastvrijheid zo hoog in het vaandel staat, komt een karaf altijd van pas. Ik heb er een herinnering in laten graveren, jullie eigen initialen en toen ik aan de beste man vroeg, "wil je er 'met een randje' bij graveren", keek hij me raar aan. Maar ik dacht, meer wil ik er niet aan toevoegen, want zo heb je altijd iets om over te praten, omdat elk randje weer anders is. Ik hoop in elk geval op veel gouden en parelmoeren randjes en weinig zwarte randjes, behalve af en toe onder je nagels dan;-)
Fotocredit: Berdie Nicolai