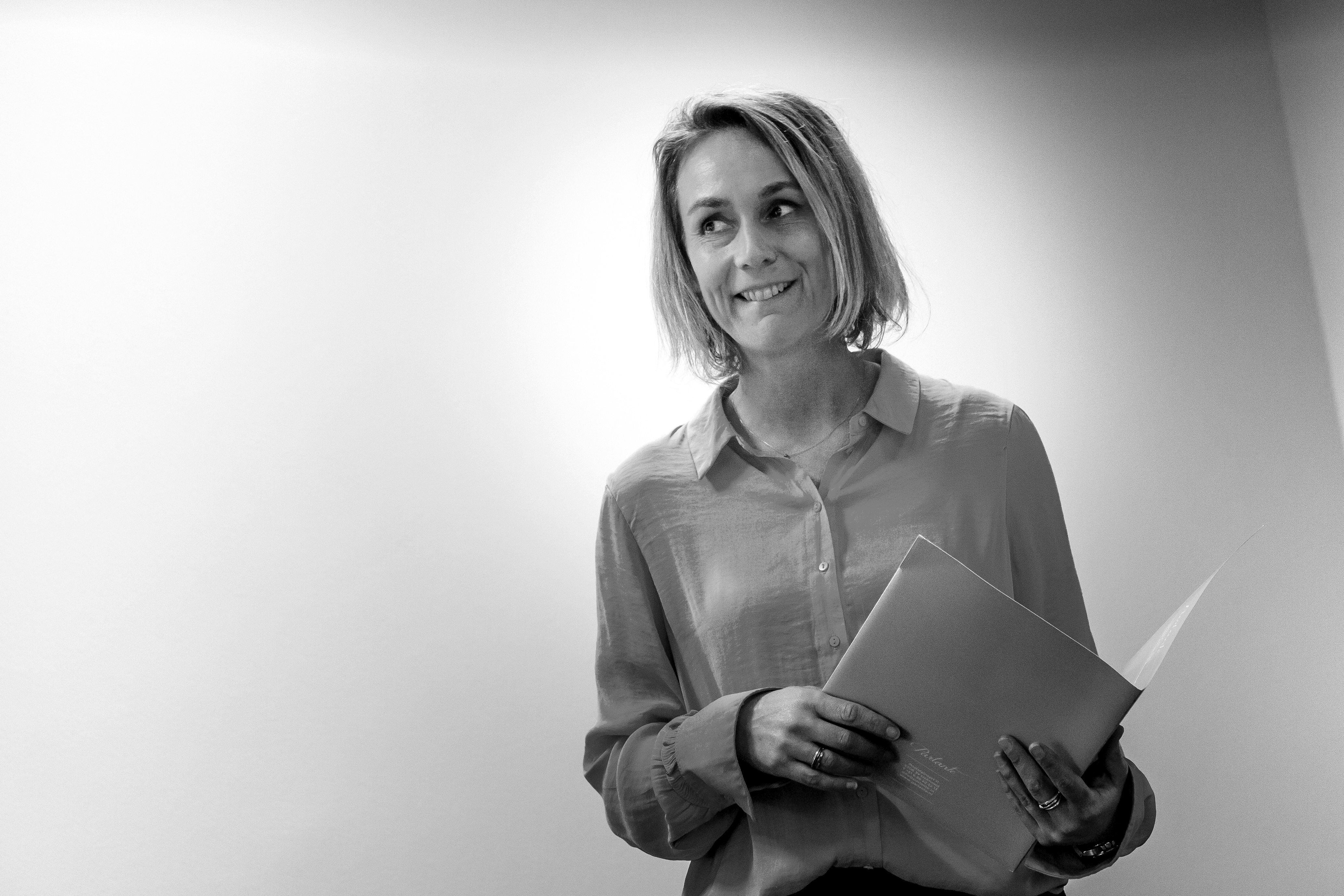 Storyteller pur sang. Ik hou van de spanningsopbouw, van de diepere lagen in een verhaal: die je laten nadenken, laten twijfelen, impulsief laten zijn. Ik hou van de emotie, die je voelt prikken, die je laat vóelen. Als ceremoniespreker vertel ik jullie verhaal, zoals jullie zijn. Ik ga niets uit de weg; rauwe randjes, ontroerende anekdotes, smeuïge details, ik geef alles. Doordat ik me helemaal verdiep in de ander, weet ik precies wat ik kan en moet vertellen.
Ik vind dat heerlijk, iets vertellen en merken dat ik daar meerdere mensen tegelijk mee kan boeien of vermaken. Dat spel tussen mij en die groep. Enerzijds die spanning voelen en anderzijds die uitdaging.
Ik ben ook graag dagvoorzitter. Dan ben ik niet degene die verhalen vertelt, maar mag ik juist de verhalen van een ander een podium geven. Qua werk een andere techniek; maar inleven, luisteren en een zaal meenemen, dat is het wel.
Gedurende de afgelopen jaren heb ik mezelf ontwikkeld op het podium en ook als trainer, en die combinatie heeft me veel stof gegeven voor inhoudelijk sterke keynotes. Bekijk gerust eens de verschillende linkjes of er iets bij zit wat past bij jou of bij je organisatie.